Last updated on August 21st, 2023 at 06:51 am
If you're looking for a new car stereo, but don't know what to look for or how to install one, check out our guide What is Double Din Car Stereo.
Introduction:
Since the eighties, car stereos have come a long way. During the eighties, people began to have auxiliary car accessories. Since then, car stereos have evolved and have become more sophisticated. One of the upgrades that are worth mentioning is a double din car stereo.
What is Double Din Car Stereo?
This is a type of car stereo that is twice as large as a single din car stereo. It takes up twice as much space in your vehicle but provides twice as many features and options.
Increasingly, double-din stereo systems are being incorporated into newer automobiles due to their ability to provide a more immersive and user-friendly audio experience.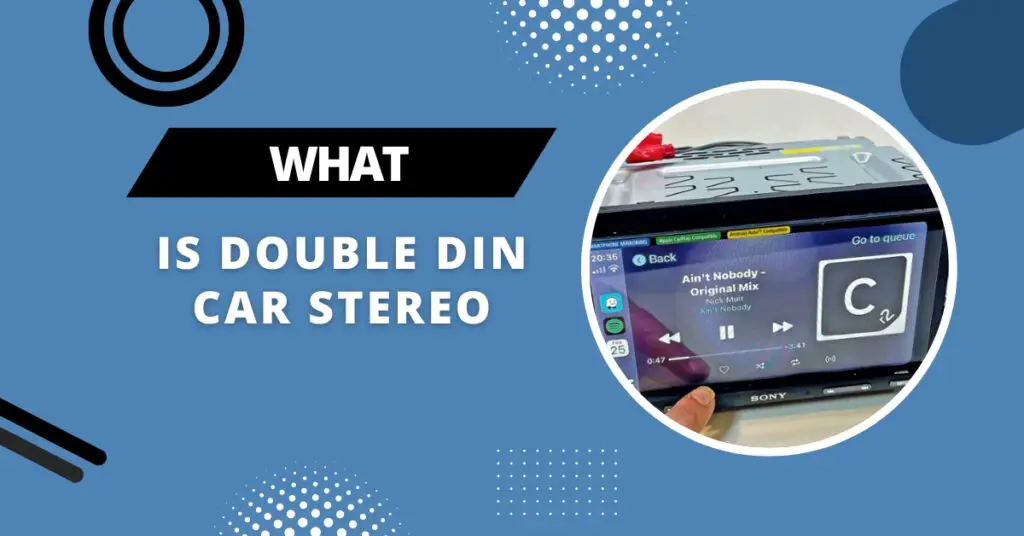 A double din car stereo comes with a lot of extra features such as GPS navigation, Bluetooth connectivity, and even touch screens that allow you to navigate: if you are looking for a car stereo that offers top-of-the-line functionality and entertainment, a double din car stereo should be the right choice for you.
The History of Double Din Car Stereo
In a double din car stereo, two sets of controls are located one on top of the other, thus offering greater control over the unit than in a single din stereo.
A double din stereo was first introduced in the early 1990s and has become increasingly popular over the last few years.
The main reasons for this are that they have more features than single din car stereos, and they are also more convenient to install.
How to install a double din car stereo?
In most cases, installing a new double-din car stereo does not require much experience. A few simple tools and some patience are all that is required.
Step: 1
Once the old stereo has been removed from the vehicle, you will be able to access the wiring and connections behind the stereo once the dash panel and stereo mounting bracket have been removed.
Step: 2
Secondly, you will need to hook up the new stereo to the vehicle's electrical system. This will require connecting the speaker wires, the ground wire, and the power wire. The new stereo can then be tested to ensure it is working correctly once these connections have been made.
Step: 3
As a final step, you will need to install the new stereo in your vehicle's dash. In order to enjoy your new double din car stereo, you will have to mount the stereo and then connect the wiring and connections. Once everything is connected, you will be able to enjoy the stereo.
What features to look for in a double din car stereo?
When considering a double din car stereo, there are several features to look for.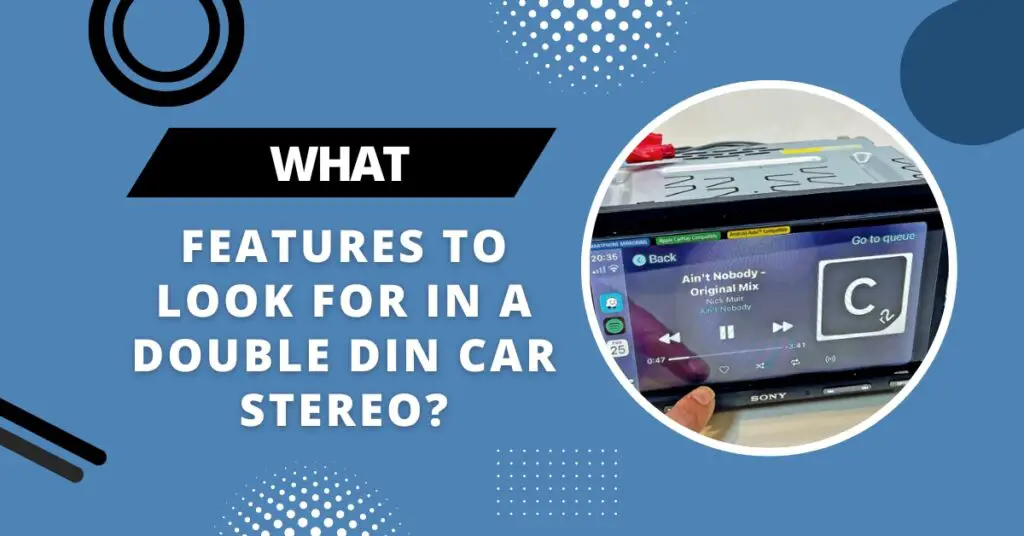 What are the best options for the Best double din car stereo?
There are a few things to consider when choosing the best double din car stereo for your needs.
The top 2 best double din car stereos are listed below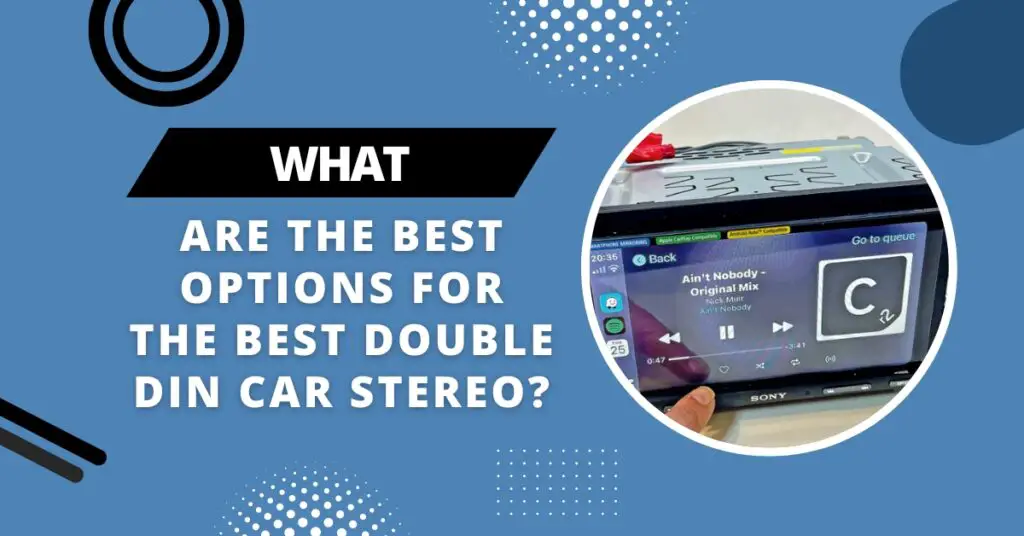 The dual-DIN multimedia DVD receiver includes a 7-inch touchscreen display and a docking USB port. It features Apple CarPlay, Bluetooth, and Android Auto functionality, as well as voice control. The receiver integrates with Pandora and has an SD card slot.
It allows you to connect with applications such as Google Maps, listen to music, make calls, send messages, and connect to Pandora through your smartphone. In the daytime, it is possible to illuminate the panel display in either a red/white color scheme or blue.
AtOTO A6 Car Radio GPS Navigation is an Android 6.0 device with Wi-Fi, Bluetooth, Bluetooth Music, Bluetooth Phone Calling, Android OS, 4G LTE, and Dual Zone functionality.
A6 Car GPS features a built-in 2DIN radio, Android 6.0 operating system, dual-zone functionality, WiFi/3G/4G Internet connection, music playback, as well as a phone call feature.
Through Bluetooth, you can connect your device to your smartphone, watch YouTube, listen to music, play games, make calls, or sync your phone book with it.
Furthermore, it is compatible with the original steering wheel buttons, so you can keep your hands on the wheel while controlling it.
FAQ's
What is a DIN on a car stereo?
As the name implies, DIN refers to the size of a radio's opening that measures 2′′ x 8′′. In the mid-1980s, the Germans began using DIN to standardize the radios in Audi, BMW, Mercedes, and Volkswagen. DOUBLE DIN has become the industry standard. It is the same width as 8′′ but 4′′ wide instead of 2′′ wide.
Why is it called double DIN?
It is only the "double DIN" terminology that refers to the size of your head unit that refers to the fact that it is twice as tall as a single DIN. A DIN is an acronym that refers to Deutsches Institut für Normung, a German regulation body that once set the standard for standardizing car radios throughout the industry.
Do you need a dash kit for Double DIN?
You can usually fit both single-DIN and double-DIN units into your car if it has a double-DIN opening. You will need to select the correct dash kit depending on the size of your unit.
Are all double DIN stereos the same size?
A head unit is not the same size. In general, head units are classified as single DIN or double DIN according to the size of their DIN plate.
Conclusion
In the current market, the double din car stereo is a popular device. It was developed to provide better entertainment to people through music. As a result of its popularity, you will find numerous brands of this stereo available today.
This article will provide you with valuable information about how to choose the best brand of the double din car stereo. You will find a lot of useful information here that you can use to select the best double-din car stereo. Thank you for taking the time to read this article.